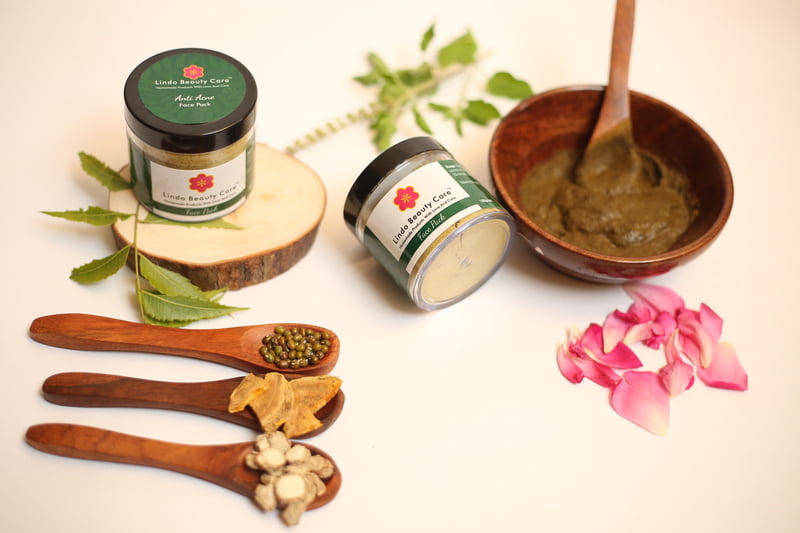 Benefits:
Key Ingredients: *Wild Turmeric,*dried Aloe Vera, *neem leaves, *mint leaves, *basil leaves
*Derived from Organic source.
Usage:
· Wild turmeric with its antibacterial properties helps you get clear skin.
· Dried Aloe Vera heals burns and clears acne.
· Neem leaves get rid of pigmentation, scars, and blackheads.
· The spice in Mint leaves acts instantly on acne and clears the face from impurities.
· Basil leaves are natural cleansers and is an excellent pore cleanser and calm the skin.
Skin type:
Suitable for all skin types.
Important:
It is recommended to perform a patch test to determine if your skin is susceptible to any allergic inflammation or reaction before using the product.
Disclaimer:
All our products are Chemical-free, free from Animal-testing, and No artificial or synthetic fragrance.