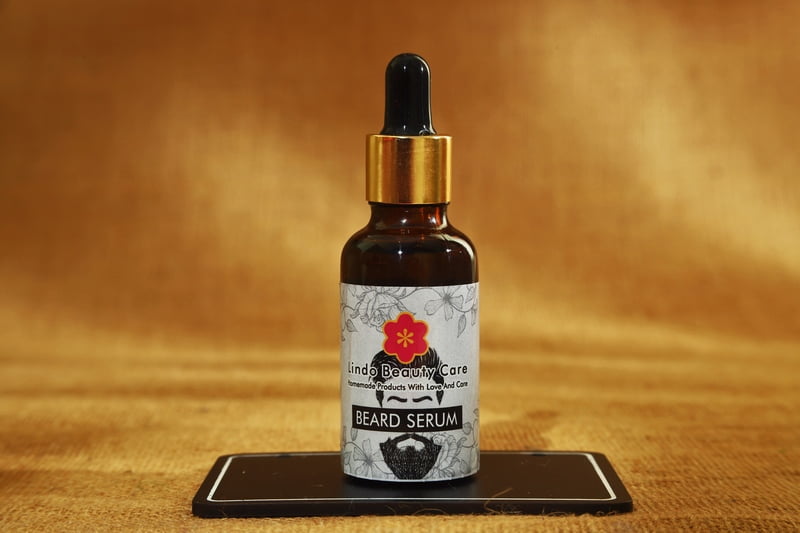 Key Ingredients: *Olive Oil *Tea Tree Oil *Vitamin E Oil *Hibiscus *Vetiver *Fenugreek
*Derived from Organic sources.
Benefits:
· Olive Oil with its rich Vitamin E content makes your beard hair stronger.
· Tea Tree Oil penetrates the underneath the shaft of the hair and keeps it moist preventing hair fall.
· Vitamin E Oil is good for the sebaceous glands that help revive the beard hair to grow stronger and healthy.
· Hibiscus reduces hair fall and improves the blood circulation to the hair follicles.
· Vetiver shields the hair from infections as the beard is exposed to pollutants and impurities.
· Fenugreek stops the irritation in the beard and prevents hair thinning.
Usage:
· Wash your beard with mild soap to remove dirt and impurities.
· Dab your beard to make sure it is not completely dry while retaining some moisture.
· Take a few drops of Beard Oil, apply starting from the roots of the hair, and continue till the tip.**
· Massage the facial skin around the beard area.
**For the best results apply during the night before going to sleep.
Skin & Hair Type:
Suitable for all skin and hair types.
Important:
It is recommended to perform a patch test to determine if your skin is susceptible to any allergic inflammation or reaction before using the product.
Disclaimer:
All our products are Chemical-free, free from Animal-testing, and No artificial or synthetic fragrance.