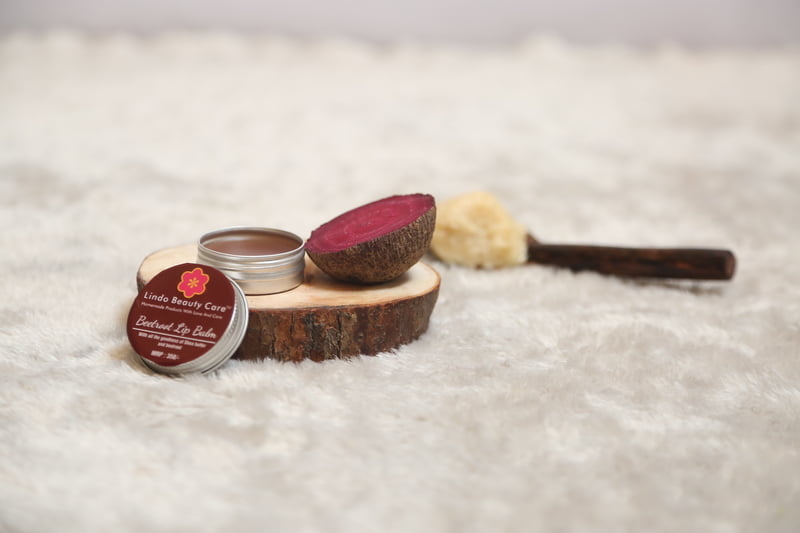 Key Ingredients: *Candelilla Wax *Carnauba Wax *Beeswax *Shea Butter *Cocoa Butter *Coconut Oil *Beetroot
*Derived from Organic sources.
Benefits:
· Candelilla Wax gives a glossy look and feel to your lips.
· Carbona Wax smoothens the lips.
· Coconut Oil keeps your lips moist throughout the day.
· Beeswax retains the moisture and is a natural emulsifier.
· Shea Butter heals the lips making it soft and decreases the hardness.
· Cocoa Butter gives you lips that appear fuller.
· Beetroot plumps up your lips and the sugar content in it nourishes, removing pigmentations, and exfoliating the dead skin cells.
Usage:
Apply Beetroot Lip Balm every night to lighten your lips.**
**Use during the nighttime for the best results.
Skin Type:
Suitable for all skin types.
Important:
It is recommended to perform a patch test to determine if your skin is susceptible to any allergic inflammation or reaction before using the product.
Disclaimer:
All our products are Chemical-free, free from Animal-testing, and No artificial or synthetic fragrance.