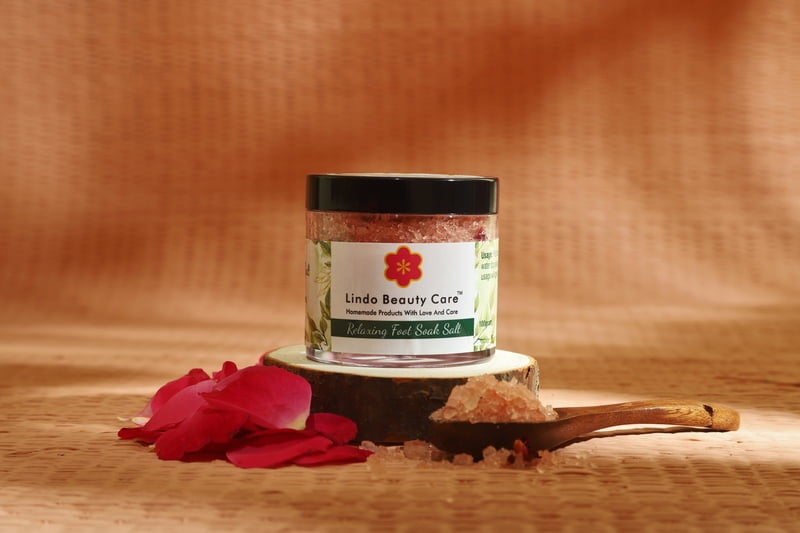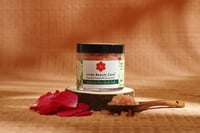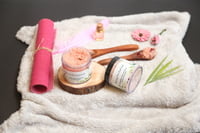 Key Ingredients: *Epsom Salt *Pink Salt *Tea Tree Oil *Rose Petals *Avarampoo
*Derived from Organic sources.
Benefits:
· Epsom Salt exfoliates the dead skin from the feet leaving it softer and decreases the roughness.
· Pink Salt with its magnesium and other minerals is easily absorbed by the skin and hence helps in healing damaged muscle and soft tissues.
· Tea Tree Oil is antifungal and alleviates Athlete's foot and even nail infections.**
· Rose Petals brings down the swelling of the ankles and feet.
· Avarampoo adds the glow to your feet's skin.
**Can also be used as a pedicure salt.
Usage:
· Add 1 teaspoon of Foot Soak crystal into a small tub or bucket of warm water.
· Place your feet into the water for 10 minutes.
· Dry your feet with a towel.
Skin Type:
Suitable for all skin types.
Important:
It is recommended to perform a patch test to determine if your skin is susceptible to any allergic inflammation or reaction before using the product.
Disclaimer:
All our products are Chemical-free, free from Animal-testing, and No artificial or synthetic fragrance.