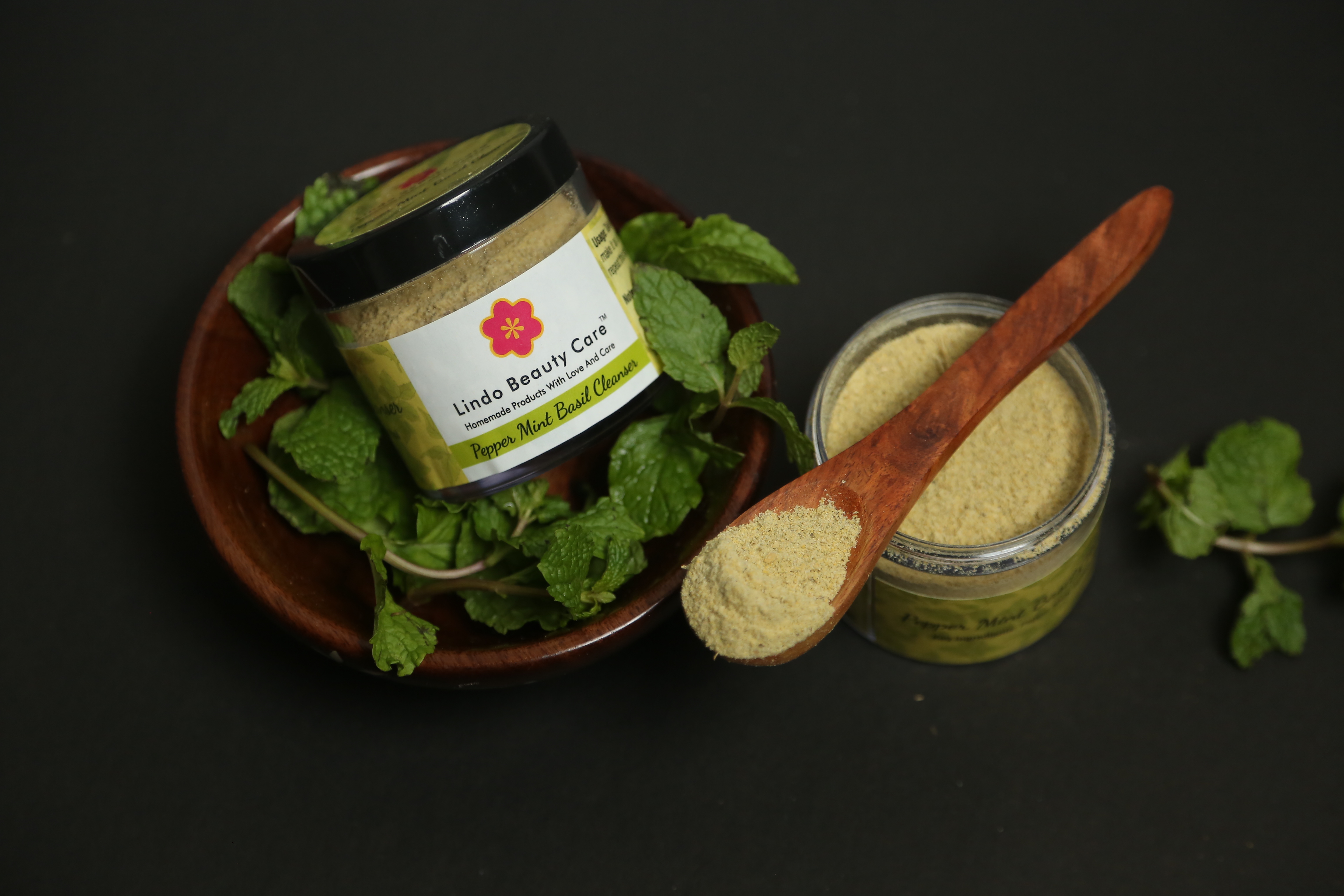 Benefits:
· Rice flour is an anti-inflammatory agent that soothes sunburns, prevents sun tan, removes dark circles, and gets rid of acne, and blemishes.
· Mint leaves brighten your face, rejuvenates skin, hydrates the skin, removes blackheads, and slows aging.
· Vetiver helps in skin cell regeneration, reduces scars, and induces the growth of new skin cells.
· Basil leaves is anti-bacterial and anti-inflammatory, prevents acne, the natural oils present in it removes excess oil and impurities.
Key Ingredients: *Rice flour, *Mint leaves, *Vetiver*Basil leaves
*Derived from Organic source.
Usage:
· Mix the Pepper Mint Basil Cleanser with milk or any of Lindo's toner, scrub your face and neck regions thoroughly.
· Wash off with lukewarm water.
Skin type:
Suitable for all skin types.
Important:
It is recommended to perform a patch test to determine if your skin is susceptible to any allergic inflammation or reaction before using the product.
Disclaimer:
All our products are Chemical-free, free from Animal-testing, and No artificial or synthetic fragrance.