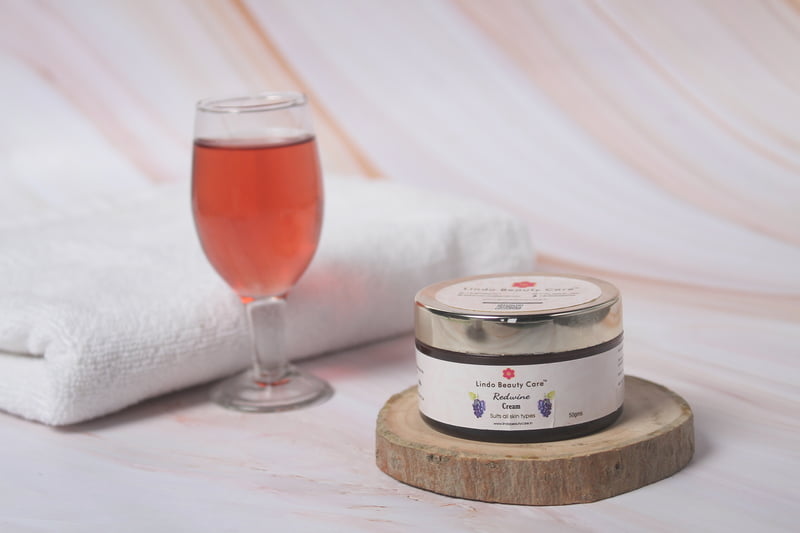 Key Ingredients: *Wine *Vitamin E Oil *Coconut Oil *Aqua
*Derived from Organic sources.
Benefits:
· Wine slows down the aging process of your skin.
· Vitamin E Oil is a good moisturizer and makes your skin smoother with zero pigmentation.
· Coconut Oil is antibacterial in nature protecting the skin harmful bacteria
· Aqua keeps the skin moist and soft
Usage:
· Take some Wine Cream on your palm.
· Apply on your face and all over the body.**
· When applying on the face, massage gently in a circular motion.
**For the best results use regularly.
Skin Type:
Suitable for all skin types.
Important:
It is recommended to perform a patch test to determine if your skin is susceptible to any allergic inflammation or reaction before using the product.
Disclaimer:
All our products are Chemical-free, free from Animal-testing, and No artificial or synthetic fragrance.